Skip to Content
Transmission Repair Specialists in East Greenwich, RI
Your car's transmission plays a critical role in the vehicle's overall performance. While it doesn't need regular maintenance as frequently as the engine, it should be inspected regularly and have the transmission fluid changed at the proper intervals. At AAMCO East Greenwich RI, we offer a multi-point vehicle inspection that will monitor your transmission and look for any signs of wear. If you hear any grinding, experience shaking, or notice a difference in acceleration, contact us to have your transmission inspected today.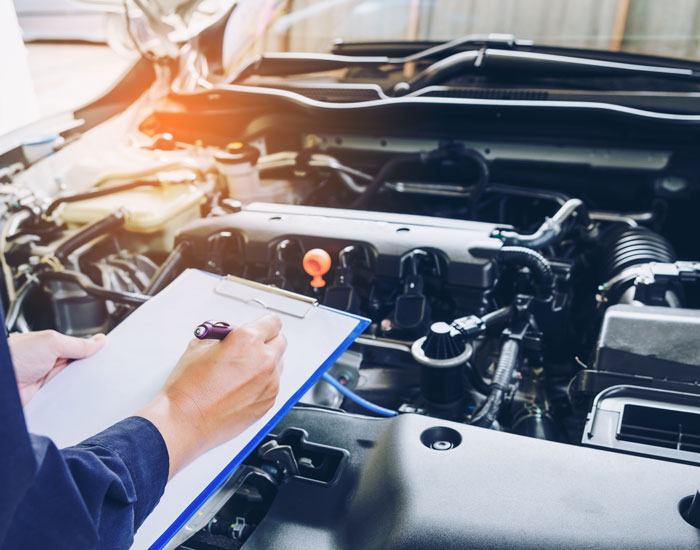 Reliable Transmission Repairs and Rebuilds
Since 1963, AAMCO has been a leading name in transmission repairs and rebuilds for car owners all over the country. AAMCO East Greenwich RI continues that tradition by offering reliable transmission services backed by nationwide warranties. We have the advanced technology and trusted name of a national company while providing the personalized service of a locally operated repair shop. From minor transmission repairs and fluid changes to complete transmission rebuilds, we do it all. Common signs you might need transmission service include:
Grinding or shaking sensation in the gears
Your car won't accelerate or seems sluggish
Noises such as clunking, whining, or humming
Burning smells
Leaking fluid
Check engine light is on
Comprehensive Transmission Diagnostics and Service
We treat each car we service as if it were our own. That's why our multi-point inspection goes above and beyond what you might experience at other repair shops. We ensure that we thoroughly inspect and accurately diagnose transmission issues to fix them right the first time. Our transmission scan checks the transfer case, differential fluids, and the transmission. Next, we take your vehicle on a test drive to check critical components such as upshifting and downshifting timing and quality, TCC engagement, 4×4 performance, and listen for any unusual noises or vibrations.
After the road test, we'll put your car on the lift and do a visual inspection of:
Wires
Engine mounts
U-joints and CV-joints
Pan gasket
Final drive
Ground, vacuum, and harness connections
TV/detent cable and linkage
Shift cable and linkage
Transmission Repair Done Right at AAMCO East Greenwich RI
Accurately diagnosing and repairing transmission issues takes a great deal of knowledge and experience. For more than 50 years, AAMCO has been a national leader providing reliable and trustworthy transmission repairs and rebuilds. AAMCO East Greenwich RI is your local choice offering nationwide warranties, state-of-the-art technology, convenient appointments, and quality work by our certified and trained technicians. Contact us to schedule your appointment today.
Get Your Free Inspection Today