Skip to Content
Check Engine Light On? We'll Check it for Free!
Call for a Free Appointment! No Obligation.
Total Car Care by AAMCO in East Greenwich, RI
AAMCO East Greenwich RI in East Greenwich, RI is your local, trusted source for complete auto maintenance and repairs. Our certified and trained technicians will accurately diagnose and service your vehicle with high-quality work backed by nationwide warranties, from standard maintenance and oil changes to transmission and engine repairs. We understand car trouble can be stressful, but your vehicle is in good hands with us. We work hard to get you back on the road as quickly as possible.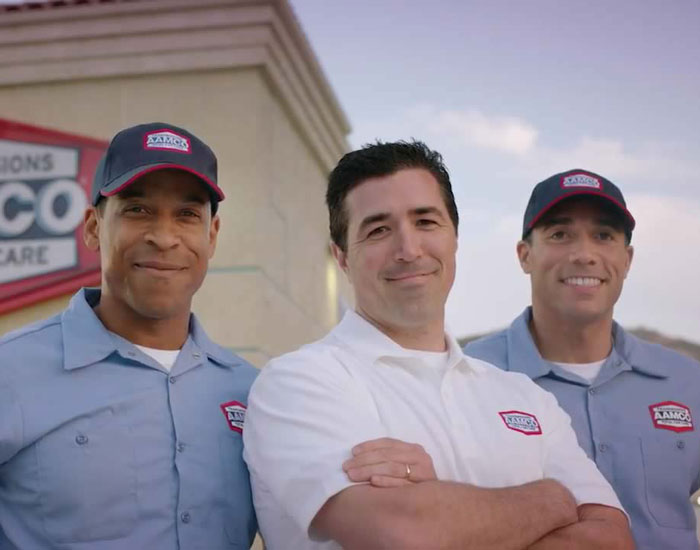 Free Check Engine Light Evaluations
When your check engine light comes on, it's a signal that your vehicle should be inspected by qualified technicians. At AAMCO East Greenwich RI, we offer complimentary check engine light evaluations and multi-point inspections. Our equipment quickly diagnoses the cause, and our technicians can complete any maintenance or repairs you need. Drive with confidence when you receive services from our qualified team. Contact us to schedule your appointment or visit our shop today.
Why Choose AAMCO East Greenwich RI
Your vehicle is a significant investment that you rely on to get you to work, important appointments, and family activities. Choosing a reputable and reliable repair shop to service your vehicle helps save you money by not returning to fix the same issue. It also provides peace of mind while you're on the road. AAMCO East Greenwich RI is that kind of place. Here's why customers choose us:
Nationwide Warranties – If you receive service at an AAMCO that is covered under warranty, the service coverage is good at any AAMCO service location nationwide, no matter where you are or where the original work was done, should you need it. We take care of you 100%.
Advanced Auto Repair Technology – Our check engine light diagnostics equipment will pinpoint any electronic or external malfunction that requires repair.
Preventative Maintenance – You don't have to go to the dealer and overpay for preventative, scheduled car maintenance. We follow the recommended mileage and yearly maintenance on all makes and models.
More Than Transmission Experts – We've built our name on the professional and reliable transmission repairs our customers rely on. But we're more than just transmission experts. We offer complete auto care maintenance to keep your vehicle running as it should.
Schedule Your Appointment Today!
Book Your Car Repair Service
Phone
Address
5433 Post Rd
East Greenwich, RI 02818
Hours of Operation
Monday: 8:00 AM – 5:00 PM
Tuesday: 8:00 AM – 5:00 PM
Wednesday: 8:00 AM – 5:00 PM
Thursday: 8:00 AM – 5:00 PM
Friday: 8:00 AM – 5:00 PM
Saturday: 9:00 AM – 2:00 PM
5433 Post Rd, East Greenwich, RI 02818, USA