Skip to Content
Proudly Serving Car Owners in East Greenwich, RI
For more than 50 years, AAMCO has provided drivers all across the U.S. with the comfort of a reliable brand name they can trust for honest and affordable car maintenance and repairs. AAMCO East Greenwich RI is proud to be a part of that legacy. As your locally owned and operated auto shop, we promise to provide you with the high level of work and customer service that comes with the AAMCO name. We offer services backed by national warranties with affordable financing options (upon credit approval) to help you get the car repairs you need. Contact us to schedule an appointment today.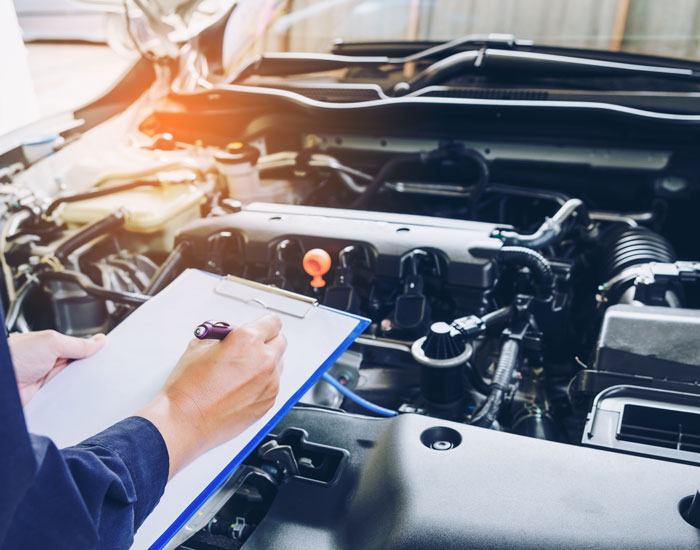 Trusted Car Care Specialists
When it comes to auto maintenance and repairs, honesty is critical. AAMCO has built a reputation for providing reliable repairs by trusted technicians for more than five decades. Our customers feel comfortable bringing their vehicles to us because they know we'll accurately diagnose issues and only perform the work their car needs. From check engine light diagnostics to our multi-point transmission inspection, our services are designed to pinpoint car trouble with accuracy, fix them efficiently, and have you on your way. We understand how important your vehicle is to you and your busy schedule.
Warranty Protection for Complete Peace of Mind
Nothing provides peace of mind like warrantied services. From high-quality parts to exceptional repairs, we want to ensure you are completely satisfied with our work. To do that, we back our service with warranties. If you have any issues with your car from our service while under warranty, bring it into any AAMCO location, and we'll take care of it. It doesn't matter which AAMCO location you received service or where you're driving in the country; we've got you covered. Contact us to schedule an appointment at AAMCO East Greenwich RI today.
Get Your Free Inspection Today